Incorporate virtual reality training into your Learning Strategy
The notion of Virtual Reality has shifted dramatically as people become more aware of the Metaverse. Future-ready businesses have already adopted VR training as the new frontier of training, and the Metaverse is expected to have a huge impact on the modern workplace. As market leaders, we provide both multi-player and single-player VR solutions that you can quickly include into your Learning strategy. We deliver you immersive learning solutions proven to accelerate behavioural change 4X faster with a unique agreement with Jenson8 in the Middle East.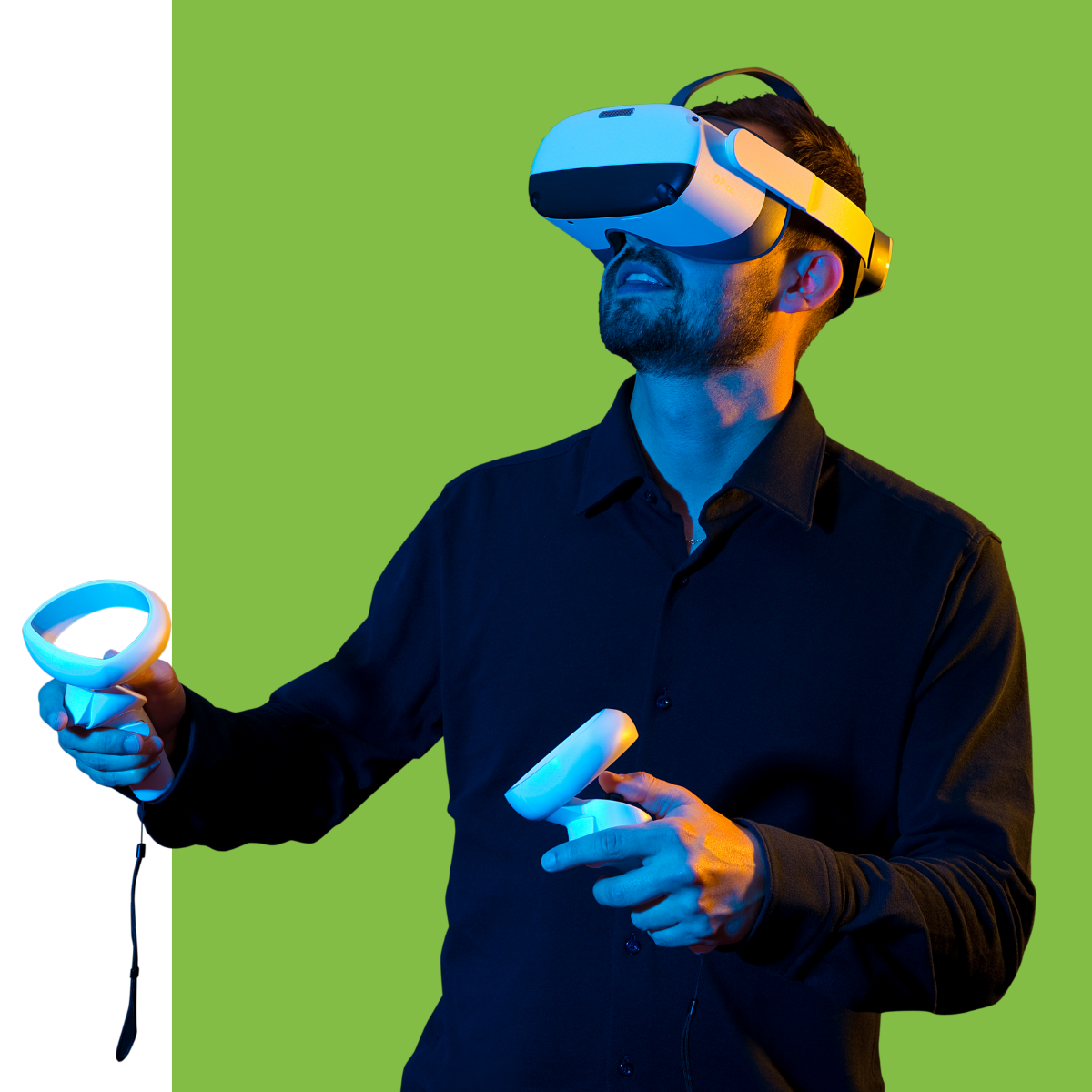 How Virtual Reality may Improve Learning in Your Organisation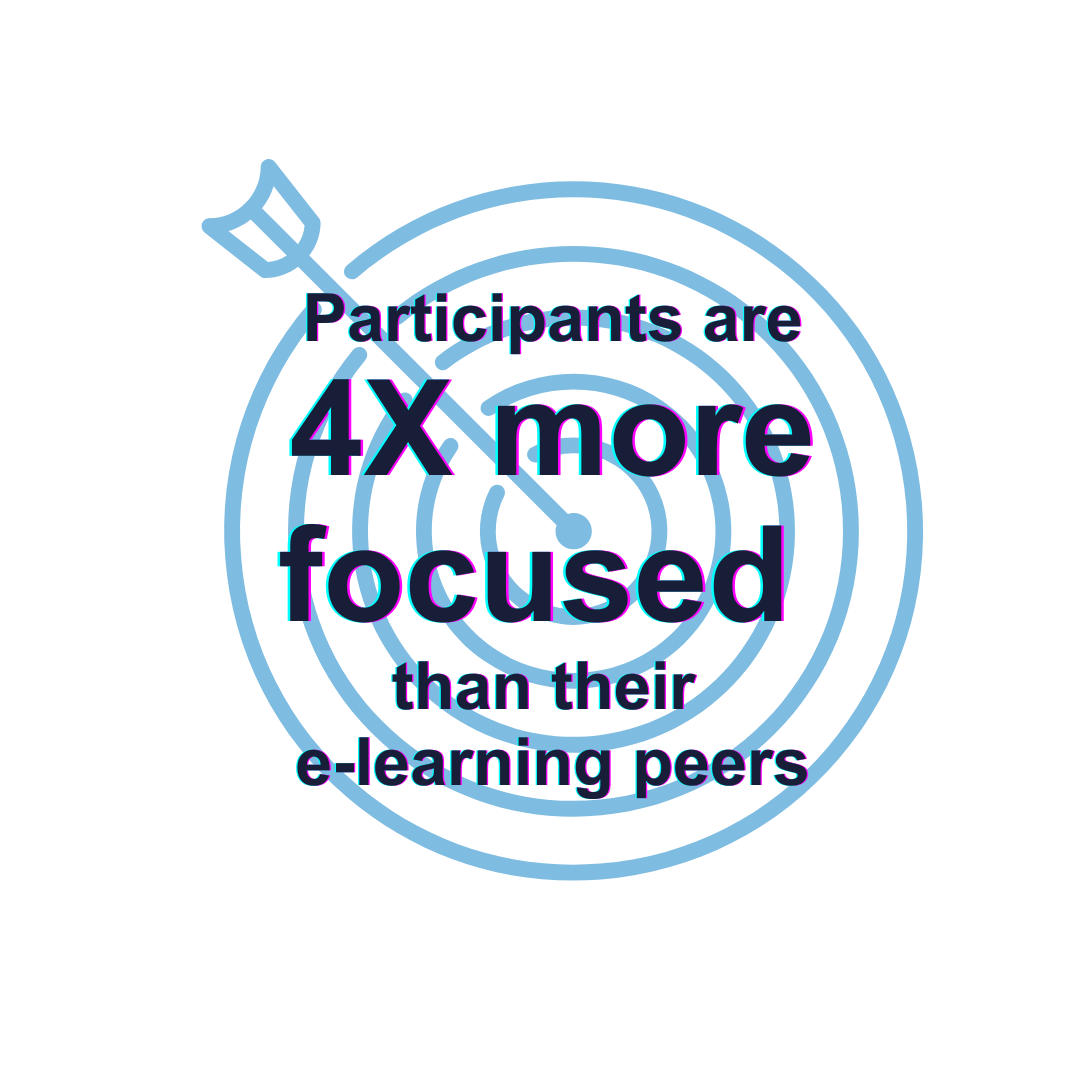 Leading Organisations That Have Used VR The Advantages of VR Training
We have built immersive Virtual Reality scenarios in which leaders and individuals can safely practise critical skills required to prosper in today's business. You can do the following with VR solutions: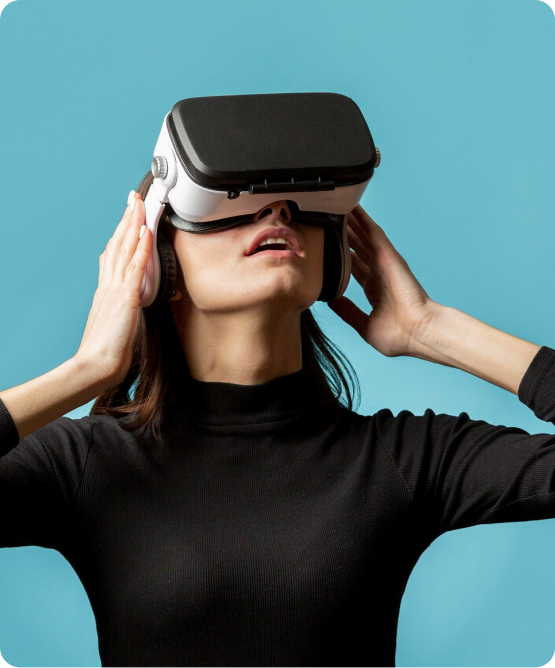 VR Training Solutions for the Future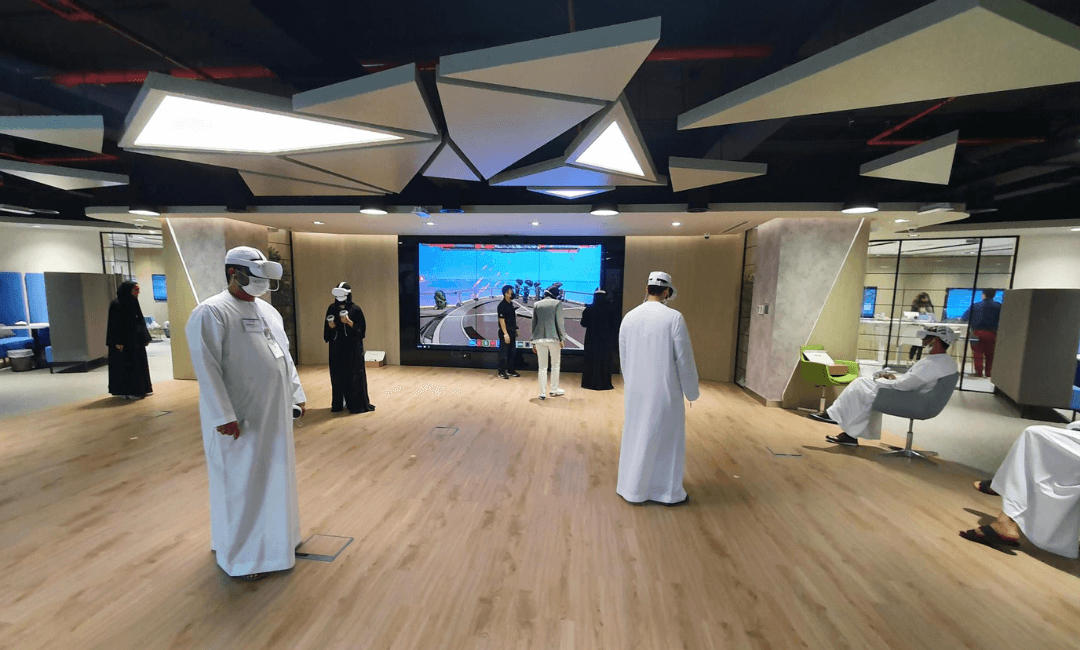 VR Training Solutions for Multiple Players
Develop your leadership abilities.
Improve communication and teamwork.
Increase team camaraderie and overall team productivity.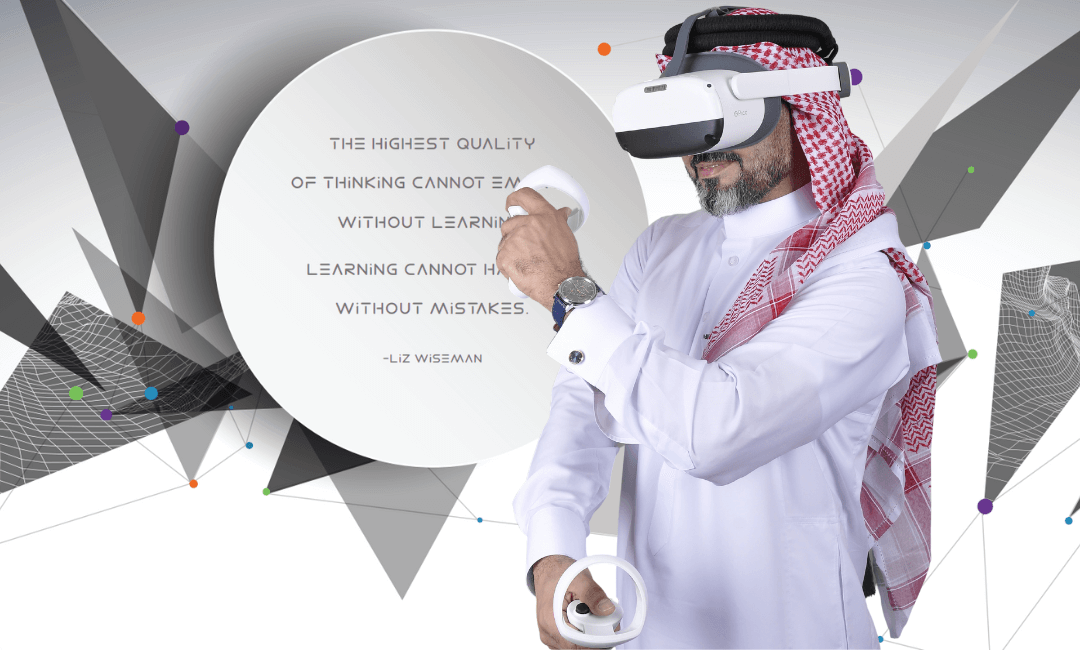 Solutions for Single-player VR Training
Enhance individual abilities
Instill rapid decision-making and problem-solving abilities in your students
Develop your power talents to be future-ready.
Our own Virtual Reality Leadership labs
What is Virtual Reality Training and how does it work?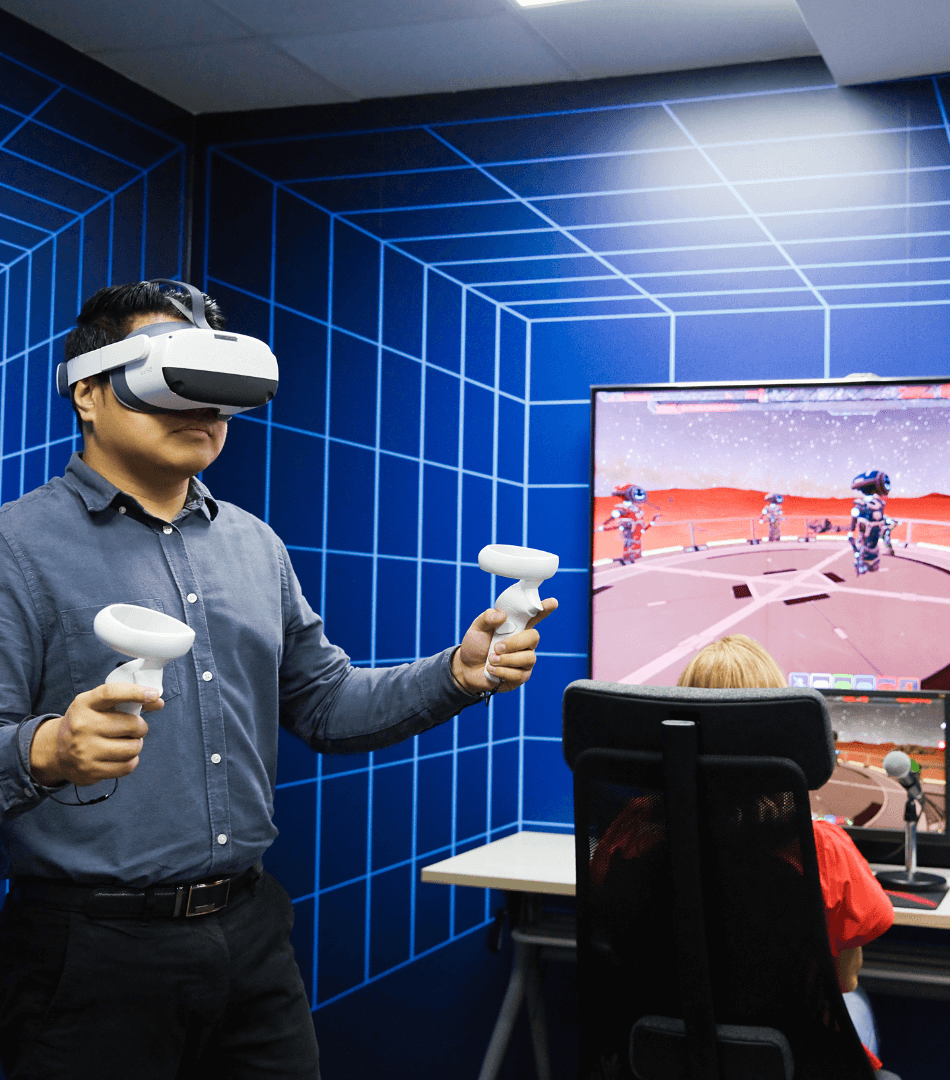 How does the VR experience feel?
Hear directly from our clients
We have collaborated with VR industry professionals.

An exclusive relationship between Jenson8 and Biz Group has made the product of significant study and design available in the Middle East. Jenson8 has built a number of immersive applications based on the most recent research and psychometrics, allowing people to learn by doing rather than simply seeing or hearing.
Biz Group has teamed with Pico, a premier VR company with in-house innovation and R&D. To run immersive VR simulations, we employ Pico Neo 3 headsets.

Register for a two-hour exploratory session.
VR training is available at our Leadership Lab in our Dubai headquarters. We will look at how you can use VR to transform your organization's learning during the session. Seats are limited, so register your interest as soon as possible!
Learning Resources for Virtual Reality
Everything you need to know about VR training
Frequently Asked Questions (FAQs) about Virtual Reality Training in the workplace
Why Multiplayer VR is the new reality for leadership training?
Virtual reality has emerged as one of the most effective tools for leaders to practice essential leadership abilities such as quick decision-making, problem solving, cooperation, and communication, which are especially useful in high-stress situations. It recreates crisis conditions in a virtual world where leaders may develop these soft skills with colleagues who are physically experiencing the same stressful setting as a multiplayer VR experience.
How effective is virtual reality training?
VR training has been shown to be four times more effective than traditional classroom or e-learning methods. Because Virtual Reality stimulates the brain, central nervous system, and emotional memory, the impact of learning is remembered for an exponentially longer period of time.
How much does virtual reality training cost?
Contrary to popular opinion, virtual reality training is not expensive; in fact, it is less expensive than e-learning alternatives in terms of ROI, hours invested, and overall efficacy. With the advent of Oculus, businesses can now obtain hardware for as cheap as $700-800. If you do not have headsets, you are welcome to use ours for the training session. The actual cost of a VR session is determined by the number of participants as well as the type of training and facilitation required. Speak with us to receive a price for a VR session.
How many persons can participate in the virtual reality training experience?
We are providing a multiplayer VR training session that you can participate in as a group at our Dubai Leadership Lab or from the comfort of your own home or workplace. You may now experience VR training from anywhere using Oculus Quest 2 headsets! The ideal group size is 12 individuals (however it might be done with more or less).
Do I need to buy VR equipment for the training session?
No. The training does not necessitate the purchase of VR hardware. You are welcome to use our VR Oculus or Pico headsets and devices.