Incorporate VR training into your Learning Strategy
With the rapid increase in awareness of the Metaverse, the perception of Virtual Reality has changed significantly. Future-ready companies have already embraced VR training as the new frontier of training and expect the Metaverse to significantly impact the modern workplace. As market leaders, we provide both multi-player and single-player VR solutions that you can adapt into your Learning strategy immediately. With an exclusive partnership in the Middle East with Jenson8, we bring to you immersive learning solutions proven to bring behavioural change 4X faster.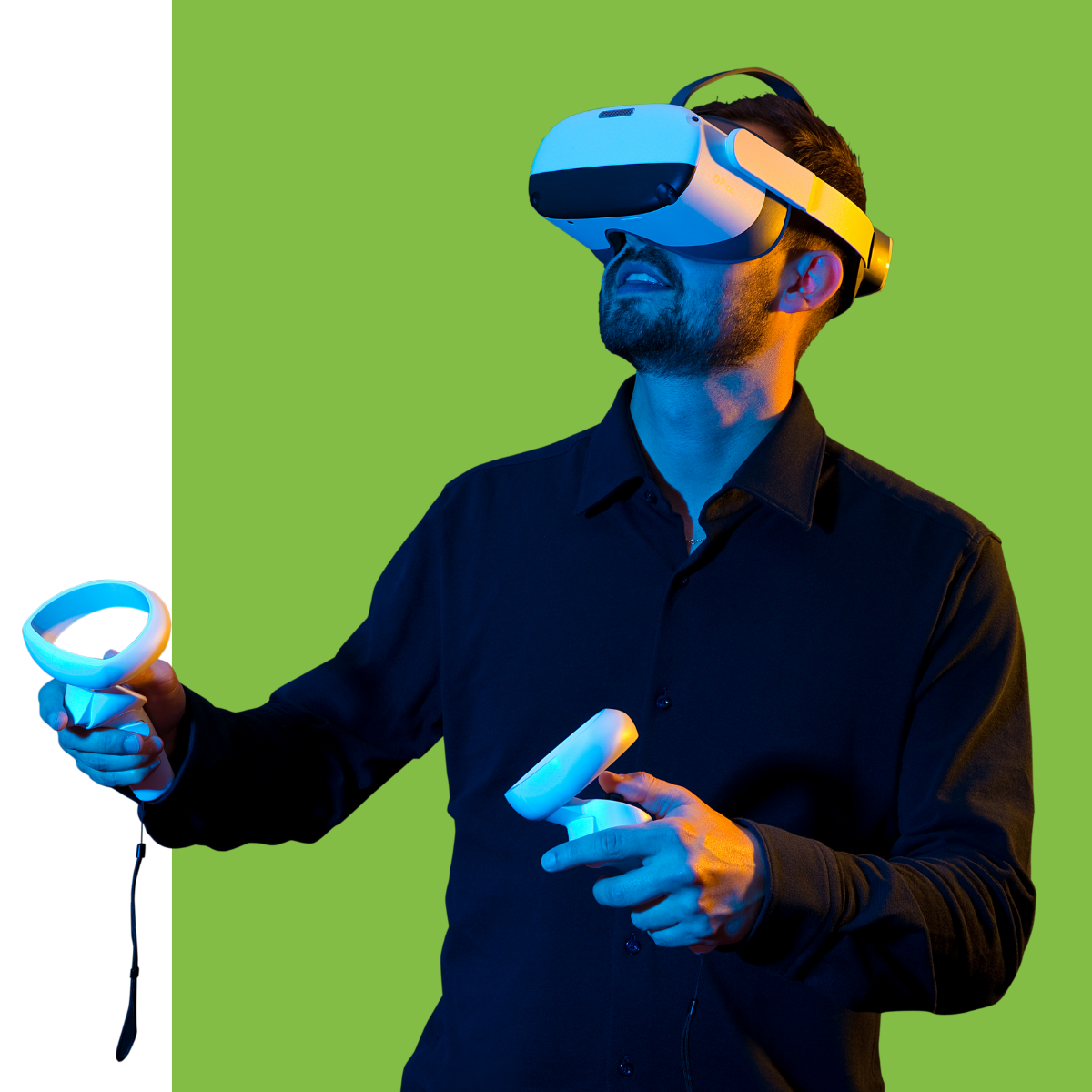 Ways Virtual Reality can transform your organisation's Learning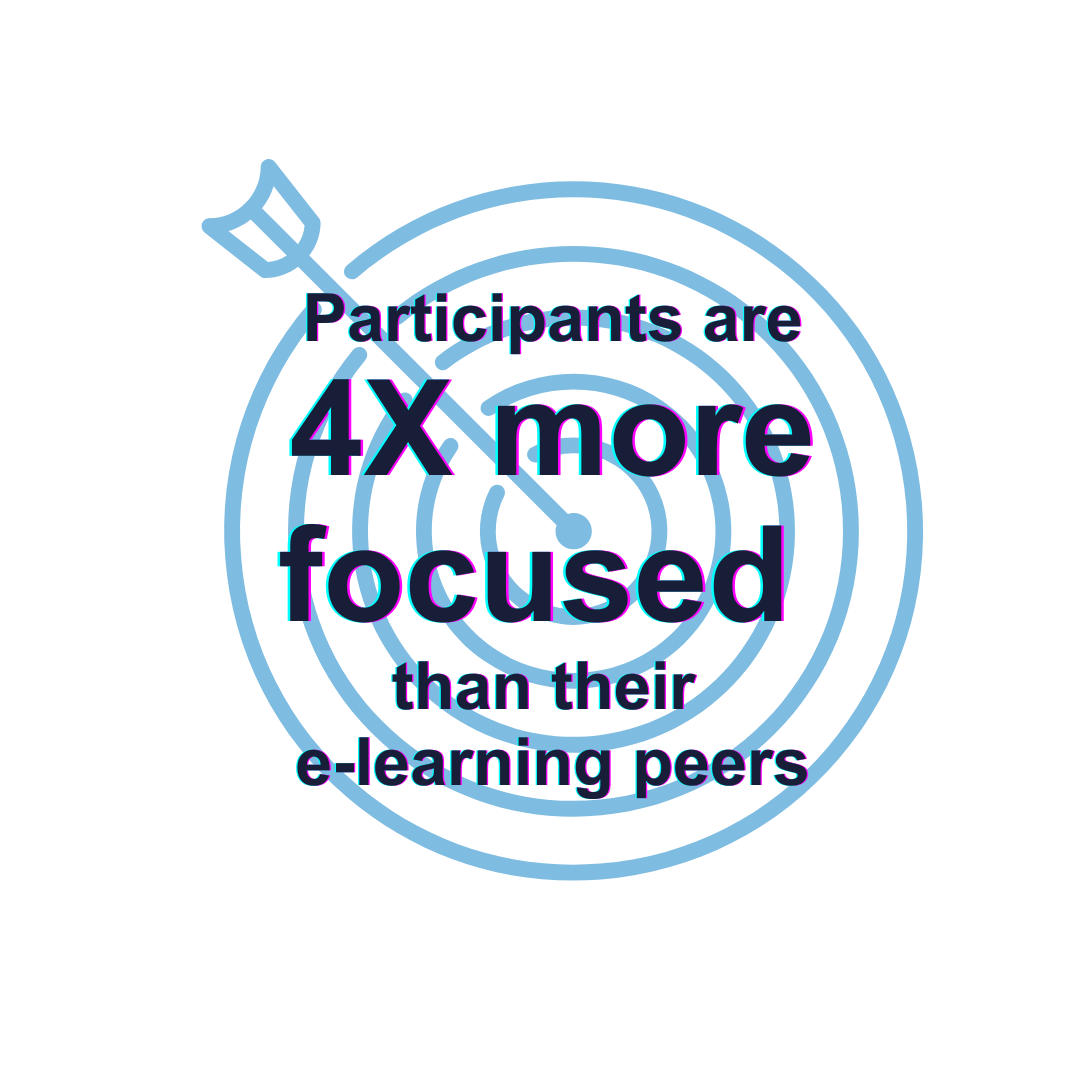 Chosen By Leading Organisations We have created immersive scenarios in Virtual Reality where leaders and individuals can safely practice crucial skills required to thrive in the modern workplace. With VR solutions you can-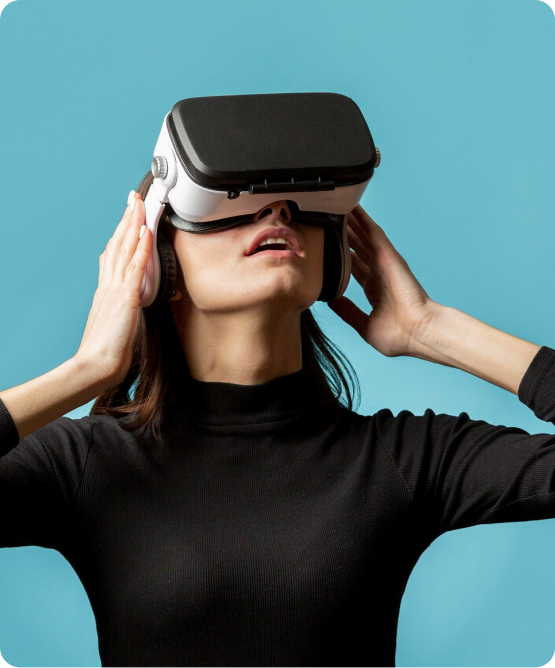 Future-Ready VR Training Solutions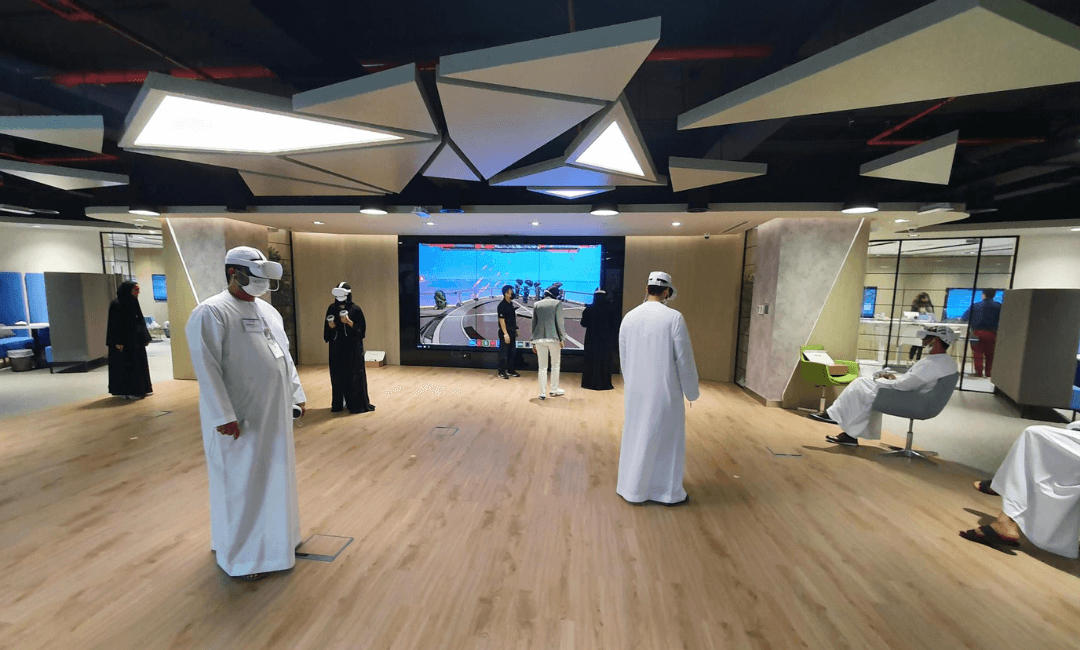 Multi-player VR Training Solutions
Build leadership skills
Improve communication and collaboration
Build team cohesion and boost overall team productivity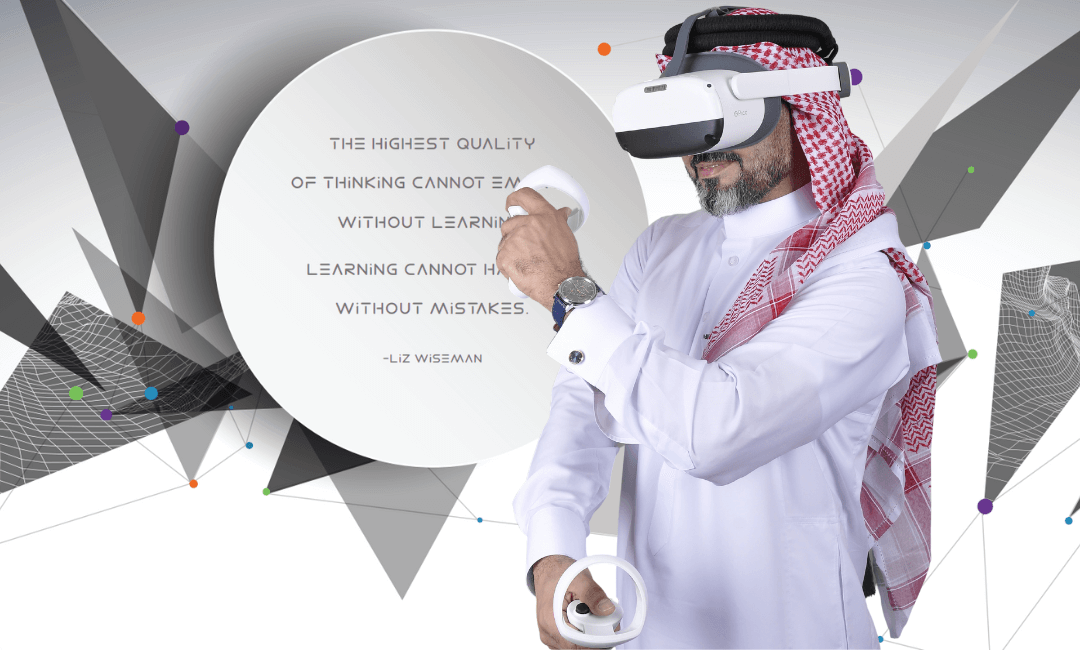 Single-player VR Training Solutions
Improve individual skills
Teach quick decision making and problem solving skills
Develop power skills to become future-ready
Biz Group Virtual Reality Leadership Lab
How and why does Virtual Reality Training Work?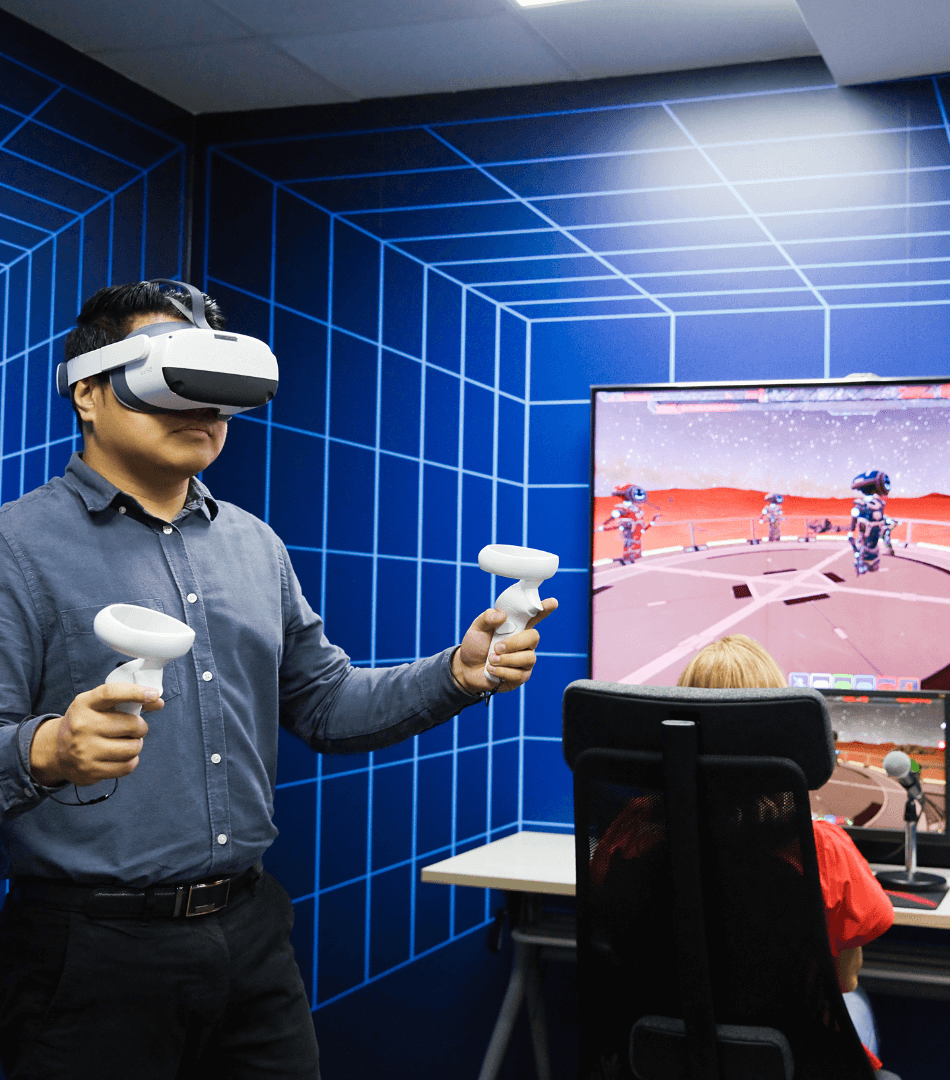 What does the VR experience feel like?
We have partnered with the experts in the VR space

The result of extensive research and design is now available on the Middle East through an exclusive partnership between Jenson8 and Biz Group. Backed by the latest science and psychometrics, Jenson8 have created multiple immersive applications that enable participants to learn by doing rather than merely seeing or hearing.
Biz Group has partnered with Pico, a leading VR company with independent innovation and R&D capabilities. We usePico Neo 3 headsets to run immersive VR simulations

Sign up for a two-hour exploration session
Experience VR training at our Leadership Lab in our Dubai office. During the session, we will explore how you can leverage VR to transform your organisation's Learning. Seats are limited, so register your interest now!
Frequently Asked Questions (FAQs) about Virtual Reality Training in the workplace
Why Multiplayer VR is the new reality for leadership training?
Virtual Reality has emerged as one of the most effective ways for leaders to practice critical leadership skills such as quick decision-making, problem solving, collaboration, and communication, which are especially useful during unpredictable situations. As a multiplayer VR experience, it recreates crisis conditions in a virtual environment where leaders can develop these soft skills together with colleagues who are physically experiencing the same challenging environment.
How effective is VR training?
VR training has been proven to be 4 times more impactful than traditional classroom or e-learning. Since Virtual Reality engages the brain, central nervous system and peoples emotional memory, the impact of learning is retained exponentially longer.
How much does VR training cost?
Contrary to popular belief, VR training is not expensive, and is in fact, cheaper than its e-learning alternatives in terms of ROI, hours spent, and overall effectiveness. With the release of Oculus, it also means that businesses can acquire hardware for as little as $700-800. If you don't have the headsets, you can borrow ours for the training session. The actual cost of a VR session depends on the number of participants and the kind of training and facilitation you need. Speak to us get a quote for a VR session. 
How many people can attend the VR training experience?
We are offering a multiplayer VR training session that you can experience as a team at our Dubai Leadership Lab or from the comfort of your home or office. With the help of Oculus Quest 2 headsets, you can now experience VR training from anywhere! The optimum group size would be 12 people (however it could be done with more or less).
Do I need to purchase VR hardware for the training session?
No. You don't need to purchase VR hardware for the training. You can borrow our VR Oculus or Pico headsets and hardware.