Our second Virtual Trends Breakfast was a huge success, with Learning and Development professionals joining from all over the globe – from Dubai to Melbourne to Paris. Led by our CEO, Hazel Jackson, we analysed the top five workforce trends from Deloitte Human Capital Report, 2021, that are shaping the social enterprise as we know it. The session combined a morning of networking, insights from the Biz Group team, interactive breakout sessions and engaging conversation.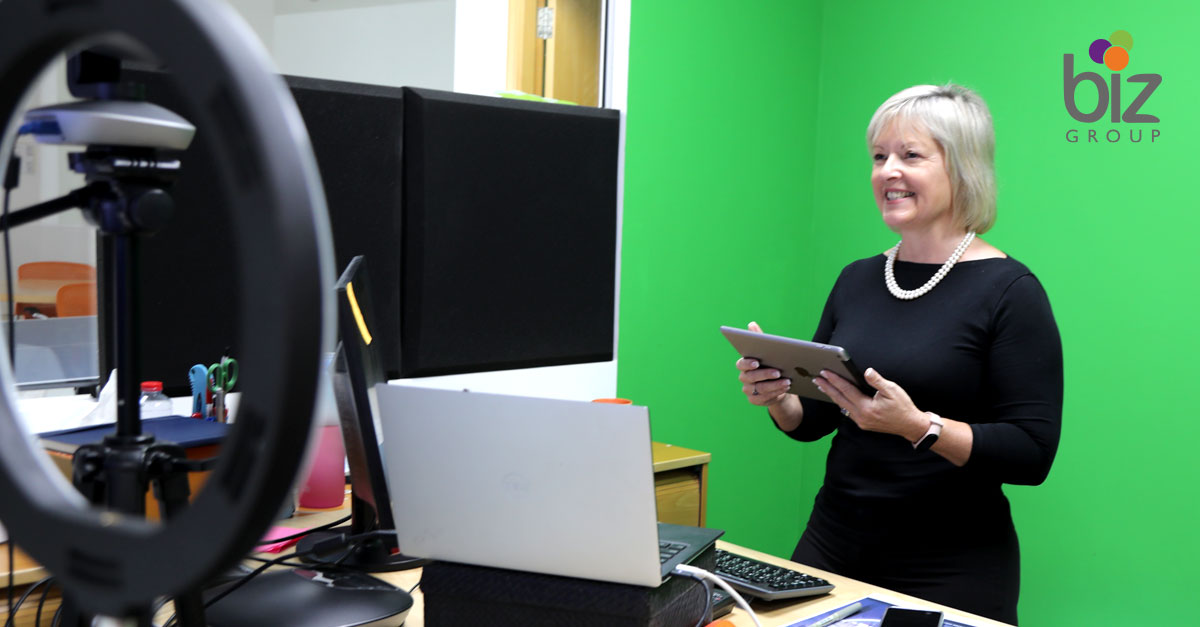 Five Workforce Trends To Watch In 2021
The Deloitte Global Human Capital Trends report analyses the main characteristics that can support organisations in the shift from survive to thrive. The report included the responses of over 6,000 professionals across every industry, sector, and region of the globe, with 99 countries participating. Here are the main trends from the Deloitte 2021 Human Capital Trends Report.  
Well-being:

 Organisations are taking well-being beyond work/life balance by starting to design well-being into work—and life—itself.

Beyond Reskilling

: Organisations need a workforce development approach that considers both the dynamic nature of work and the equally dynamic potential of workers to reinvent themselves.

 

Superteams

: COVID-19 has taught organisations that teams are even more important to thriving amid constant disruption than they might have thought before.

 

Governing Workforce Strategies

: Organisations are looking for forward-facing insights about their workforce that can help them quickly pivot and set new directions in the face of uncertainty.

Evolving HR

: Thanks to their handling of COVID-19's challenges, HR organisations have earned the right to expand HR's remit to re-architecting work throughout the enterprise.
You can download the full report here.
Which Workforce Trend Do L&D Professionals Resonate With The Most?
As a part of the event, we called upon our participants, which were primarily made up of L&D professionals, to share their views about the workforce trends and how relevant they were to their organisations.
According to our community of L&D professionals, Well-being emerged as the most important workforce trend, followed by Beyond Reskilling. Superteams came in third, and Evolving HR, Governing Workforce Strategies at the fourth and fifth place, respectively.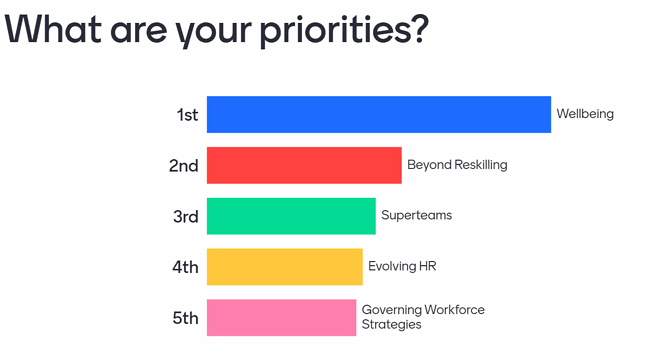 Interestingly, Well-being was rising on the organisational agenda even before the COVID-19 pandemic and was the top-ranked trend for importance in the 2020 Deloitte Global Human Capital Trends Report as well.  
Check out this curated selection of recent articles around the Workforce Trends to find out how they are impacting the social enterprise.
What Transformations Are Organisations Going Through?
In the past year, organisations have had to pivot and  undergo quick transformations to survive through these unprecedented times. We asked our participants to share which transformation their organisation has experienced. Check out the results from this interesting poll below.
Not surprisingly, Digital Transformation emerged as the most popular, as organisations are leveraging technology to survive and thrive within the business landscape. But interestingly its followed closely by Org Structure Transformation, which shows the extent to which organisations have been adapting and changing. 
We want to thank the our fantastic guests for their valuable contributions and for sharing their insights with us and each other.
We hope you have found this valuable and please get in touch with our team if you want to find out more about these trends and how they will impact your business.