Yes, we all know that happy employees perform better as individuals. But most people are still unsure of the role of teamwork in the productivity conundrum.
We have collated 9 of our favourite statistics around teamwork and its impact on business results.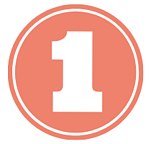 86% of employees and executives cite lack of collaboration or ineffective communication for workplace failures.
At Biz Group we have made it our mission to help organisations develop their people performance and build high-performing teams based on effective communication, trust and leadership styles that foster happy cultures.
Reach out to find out how we can help your teams⁠—whether it's with the latest technologies like Virtual Reality or whether it's with high-energy events or award-winning training content.